A saving guide for students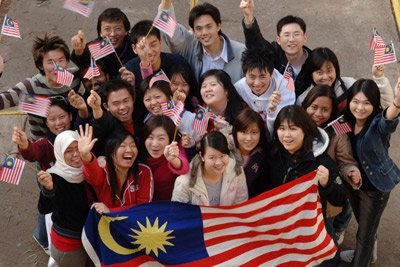 Whether you're an excited freshman ready to broaden your horizons or a varsity-weary sophomore /senior, being a student with a student budget is no easy ride. Balancing the stress of cramming for exams while adhering to a tight budget can be both distressing and demoralising. Thankfully with a little dose of creativity, here's a quick and easy guide designed to help you save without compromising your social life.
1Malaysia student discount card (Kad Diskaun Siswa 1Malaysia)
The 1Malaysia Student Discount Card is free and available to all students enrolled in either public or private universities. So if you haven't already received one from your academic institution, then it's probably time to apply and collect your card. But what's so great about the 1Malaysia Student Discount Card? The 1Malaysia Student Discount Card is your door to amazing discounts off food, books, stationery, theme park tickets, transportation, IT products and optical products. Though as a word of caution, a majority of these discounts roam in the 5 – 15 % region and may already be applicable to anyone with a valid Student ID card.
Transport
If you don't have a hand me down car ready for you, then public transportation is your next viable option. With that said, you'll want to invest in the Rapidpass Pelajar Integrasi, which costs RM100 monthly but gives you an unlimited number of rides on the bus, LRT and Monorail. Alternatively, if the train tracks don't run in your part of town, you can also get the Rapidpass Pelajar Bas which costs only RM50 monthly but grants you limitless bus rides. As a last option, if you've got great friends who just happen to own an automobile or are willing to split cab fare, then perhaps it's time to consider carpooling.
Technology
As a student on a tight budget, it's always recommended to go with prepaid over postpaid. Unless you're a real social butterfly, prepaid frees you from the confines of a contract and offers you the flexibility to pay for what you use. Service providers are usually very competitive with each other, especially when it comes to student plans. So always remember to ask your service provider whether they have any special deals for students when you sign up for a plan. Being a student means that you should get WiFi access on your campus, so take advantage of it! Bring your laptop to campus and leech off the Internet access for all your daily needs.
Shopping
Unless you plan on wearing the same old getup over and over again, you'll probably need to shop for clothes at some point in time. So the key word to repeat in your mind whenever you go shopping is "Budget". Budget does not mean ugly and Budget certainly does not mean tacky. Go for more affordable retail outlets like Uniqlo, Forever 21 or H&M and while you're there, keep a lookout for discounts or sales. If you're really cash strapped, you can also consider pre-loved or vintage clothes or perhaps trade outfits with your friends (not recommended for guys).
Movie night
The big cinemas – GSC, TGV, Cathay, and MBO Cinemas – all have student discounts available, either throughout the year or during certain promotional periods. In order to qualify for these discounts, you simply have to show your Student ID at the ticket counter. If you have a debit card, make sure you check for any cash back or promotional discounts on movie tickets. As a word of caution, prices vary between different cinema outlets so always do a price comparison before you decide where to go.
Theme parks
A majority of theme parks and museums across the country usually offer special discounts for students upon presenting a student ID. Entrance fees vary depending on the season, visiting during off peak season (weekdays for example) may entitle you to cheaper tickets. In addition, if you plan on visiting with a few friends, then keep an eye open for special group discounts on sites like Groupon. Though, as a word of caution, Groupon deals usually only apply to certain dates so always read the fine print.
Groceries
You can save on groceries by signing up for reward cards with your grocery store of choice. Some of these cards are free and easily obtainable. When shopping, keep a look out for home-store brands. A majority of the time, home-store brands usually have the same ingredients and taste when compared to the regular name brands, though they cost much less. Investing in home-store brands can help stretch your budget without assaulting your taste buds. Bulk buying can also save you money in the long run, especially on non-perishable goods or even dry goods with a long shelf life.
Cashback debit cards
As a student without any feasible income, you probably aren't eligible to apply for most credit cards. But fret not, having a debit card is exactly like owning a credit card except that you're not plunging yourself into debt. When you use a debit card the money is automatically deducted from your bank account, meaning that you only spend what you actually have in your bank account. So when choosing a debit card, always pick one that has the best cashback on retail outlets that you frequent the most, such as grocery stores, cinemas etc.
Enjoy the student life, because it won't last forever
All things aside, enjoy your time as a student, because in a flash, it'll all be over. Varsity life is supposed to be one of the most memorable and nurturing times of your life, so don't waste it fretting over cash constraints. Keep a reasonable budget, spend responsibly and you'll find that you have plenty of cash to tide over. Learning how to manage your finances as a student is the first step towards adulthood.
Source: Free Malaysia Today