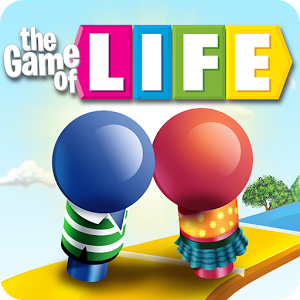 The Game of Life Android Mobile App Game Free Download (Limited Time Promotion)
MAKE CHOICES, GET PAID, OR LOSE IT ALL!
Attend college, accept a job and play minigames in this interactive app that is fun for the whole family. Watch as board piece characters come to life and make their way through the various stages of life on this spectacular, 3D animated reworking of the familiar physical board.
PLAY MULTIPLAYER MODE ONLINE!
The Game of Life features a new, unique and much-anticipated multiplayer mode. Online matchmaking lets you play in a whole new way online. Match and play against other online players as you all spin and race in the direction of the last yellow tile of life's road.
Free The Game of Life Game Features
ONLINE MULTIPLAYER - Match with other players and race to the final yellow square
LOCAL PLAY - Play with up to three friends on one device
FAST MODE - A new, shorter game mode where you will be faced with a different victory condition!
MINIGAMES - Put your skills to the test and compete head-to-head in a variety of minigames
CHAT - Send players expressive emoticons during online matches
Link to Google Play Store
---
This is a companion discussion topic for the original entry at
http://harga.runtuh.com/2017/06/download-free-game-of-life-android-game.html?m=0