Free Download Constructor Game Worth USD$5.99 (PC, Mac & Linux) Until 1 February 2017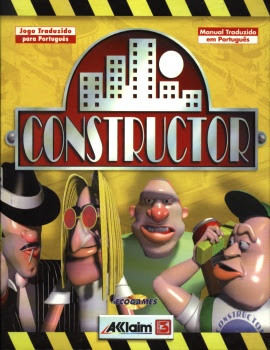 Constructor PC Video Game (Windows, Mac & Linux)
This game is FREE until February 1, 1:00PM UTC (Malaysia Time: February 1st 9PM). After that time, it will be available for purchase as normal.
Price: USD 5.99 Free (You save $5.99)
Included goodies: manual (48 pages)
DRM-FREE. No activation or online connection required to play.
Works on: Windows (XP, Vista, 7, 8, 10), Mac OS X (10.9+) and Linux (Ubuntu 14.04, Ubuntu 16.04)
Download Constructor for Free (Limited Time Promotion)
Constructor takes the empire building and resource management of the best simulations and adds to it a strong dose of character interaction, humour, and strategic competition. Take the role of a real estate developer in a race to build up and manage resources, properties, environments, and human interaction, while trying to outperform and destroy rival development companies. Start with a few workers, foremen, repairmen, and a small sum of money. Through precise resource management you'll have to take care or your tenants' happiness and compete against your opponents. Would you like to be rich and ruthless or maybe you prefer to create your own Utopia?
One of the most memorable city-building sims, distinguished by its cartoonish graphics and a wide range of "extra-curricular activities"
Take out your competition's workers, steal their assets, burn their building and bribe city officials
Management and competition in a humorous setting
Link
---
This is a companion discussion topic for the original entry at
http://harga.runtuh.com/2017/02/free-download-constructor-game-pc-mac-linux.html?m=0