Free Nescafe Decaf Coffee Sample
Want to try our natural decaf coffee? Enjoy your first cup on us.
Send us an email with your name, address and phone number to mountainwash@lionandlion.com to receive a free sample.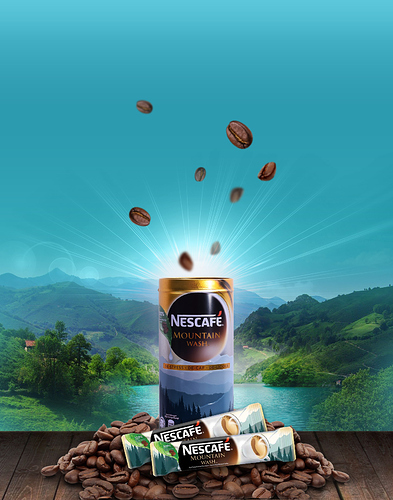 A Gift From Nature
Everyone has their own preference of coffee. Some prefer a milky latte over the foamy cappuccino, some need a quad-shot espresso. Some just prefer it decaffeinated to avoid the side-effects of caffeine, with the same bold, rich, well-rounded taste of regular coffee.
NESCAFÉ® Mountain Wash is Malaysia's first and only decaf coffee that is 100% natural decaffeinated with pure, natural water to remove caffeine. Inspired by Vietnamese traditions, this unique process preserves the bean's true nature, maintaining its strength, variety and richness in aroma.
Our Unique Natural Decaffeination Process
Step 1
Natural ripened coffee cherries are soaked and washed with pure water at a controlled temperature and flow.
Step 2
Our unique NESCAFÉ® technology filters naturally water from coffee to remove caffeine.
Step 3
Coffee beans are then grounded, and roasted with milk and sugar.