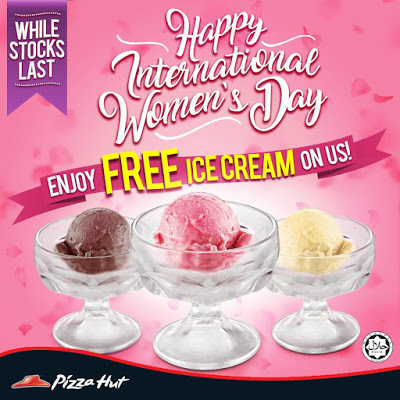 Pizza Hut Restaurants Malaysia Free Single Sensation Ice Cream on International Women's Day Promotion
Ladies, let us belanja you a sweet treat on your special day today, 8th March 2017.
Flash this picture when you dine-in at Pizza Hut restaurants and get a free ice cream (Single Sensation) for yourself!
Don't forget to share this with your friends and family as well.
*Valid on 8th March 2017 only.
#InternationalWomensDay
---
This is a companion discussion topic for the original entry at
http://harga.runtuh.com/2017/03/pizza-hut-free-single-sensation-ice-cream-promo.html