Google Digital Garage Free Digital Marketing Online Courses & Certification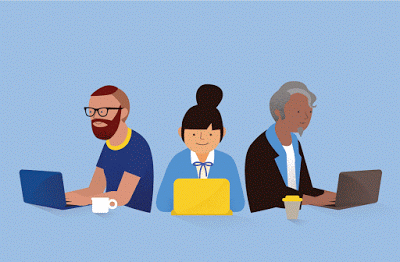 Free Online Proficiency Courses & Get Certified by Google
Boost your digital knowledge

Free courses on everything from search to social media, to help you grow your business or career.

What is The Digital Garage?

Free tutorials from Google on everything from your website to online marketing and beyond. Choose the topics you want to learn, or complete the whole online course for a certification from Google and IAB Europe.

Get certified by Google

Kickstart your career with an impressive digital certification. Our free online courses will guide you through everything from search engines, to social media and beyond.

Why get certified?

A certification is a great way to make your CV shine. It shows you've got genuine digital skills, and that you are motivated to learn: two essential qualities in today's business world.
Google Digital Garage Free Online Courses Topic Library
The Digital Garage is your one-stop shop for mastering digital marketing. If you have what it takes to complete each of the 23 topics and unlock every badge, you can earn the esteemed Digital Garage Certificate of Online Proficiency.
The online opportunity
Build your web presence
Get started with search
Make search work for you
Improve your search campaigns
Find success with analytics
Help people nearby find you online
Deep dive into social media
Make mobile work for you
Deep dive into display advertising
Make the most of video
Sell more online
Your first steps in online success
Connect through email
Get discovered with search
Be noticed with search ads
Get started with analytics
Get noticed locally
Get noticed with social media
Discover the possibilities of mobile
Advertise on other websites
Expand internationally
Build your online shop
Who is it for? Job seekers and students. For those who want to get started, sharpen their skills or simply get their CV noticed. How it works? Our platform is free, just sign up and receive your online learning plan of 23 digital marketing topics. Complete your plan by watching the lessons and checking your knowledge with fun and quick quizzes. After you have completed your plan, unlock the certification questions, and once passed you can download your certificate. Learn from experience Watch video tutorials from everyday experts who've been in your shoes, or come visit us in one of our physical "garages" for face-to-face mentoring. Apply your knowledge Test what you've learned and get practical tips for applying your new skills to grow your confidence. Keep going! Explore more ways to create new opportunities. You can even get certified by completing all topics in the Garage. Get the Certification We've partnered with the Interactive Advertising Bureau to offer a free certification for those who finish our complete course content. Our content covers the basics and beyond, to help you build a great foundation of digital skills. And you can showcase this qualification on your CV and LinkedIn profile too.
---
This is a companion discussion topic for the original entry at
http://harga.runtuh.com/2016/12/google-digital-garage-free-online-courses-certification.html?m=0