Lost in Translation no more with Word Lens in Japanese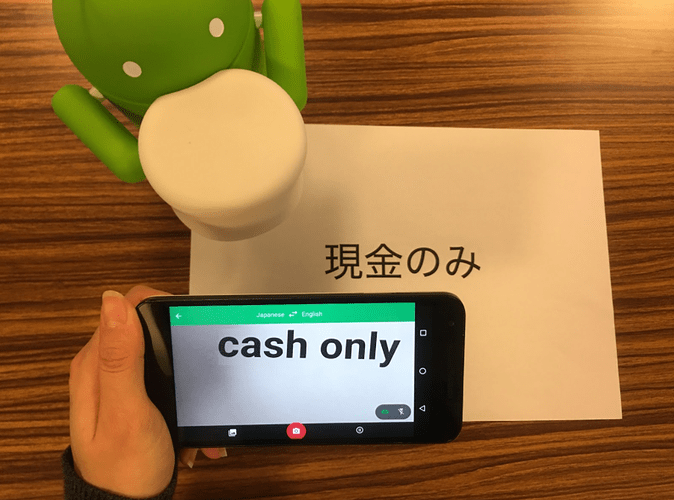 If you don't speak Japanese, Tokyo can be a confusing and sometimes daunting place to visit. Even if you make it through the complex subway system, you'll be faced by street signs, menus or products on supermarket shelves that are only in Japanese.
With Word Lens now available in Japanese, you'll never have to worry about taking a wrong turn on a busy Shibuya street or ordering something you wouldn't normally eat.
The Google Translate app already lets you snap a photo of Japanese text and get a translation for it in English. But it's a whole lot more convenient if you can just point your camera and instantly translate text on the go. With Word Lens, you just need to fire up the Translate app, point your camera at the Japanese text, and the English translations will appear overlaid on your screen—even if you don't have an Internet or data connection. It's every savvy traveller's dream!
To turn your smartphone into a powerful instant translation tool for English to Japanese (and vice versa), all you need to do is download the Google Translate app, either on Android or iOS.
Google Translate App World Lens Supported Languages
English
Bulgarian
Catalan
Croatian
Czech
Danish
Dutch
Filipino
Finnish
French
German
Hindi (one-way translation)
Hungarian
Indonesian
Italian
Japanese
Lithuanian
Norwegian
Polish
Portuguese
Romanian
Russian
Slovak
Spanish
Swedish
Thai (one-way translation)
Turkish
Ukrainian
You can also take pictures of the text and have it translated across a total of 37 languages. Some of the "Word Lens" languages may require you to download a translation package file, which has a size of about 2-3 megabytes.