IKEA Malaysia Family Photo Competition
We're turning 20! What better time to reflect on how much we've grown? Join us in our "Family Photo" competition. Come down to our photo booth and simply take a photo of you and someone a generation older or younger with two similar IKEA products. Comment with your photo for a chance to win RM100 IKEA gift cards!
Contest period: 14 - 17 July.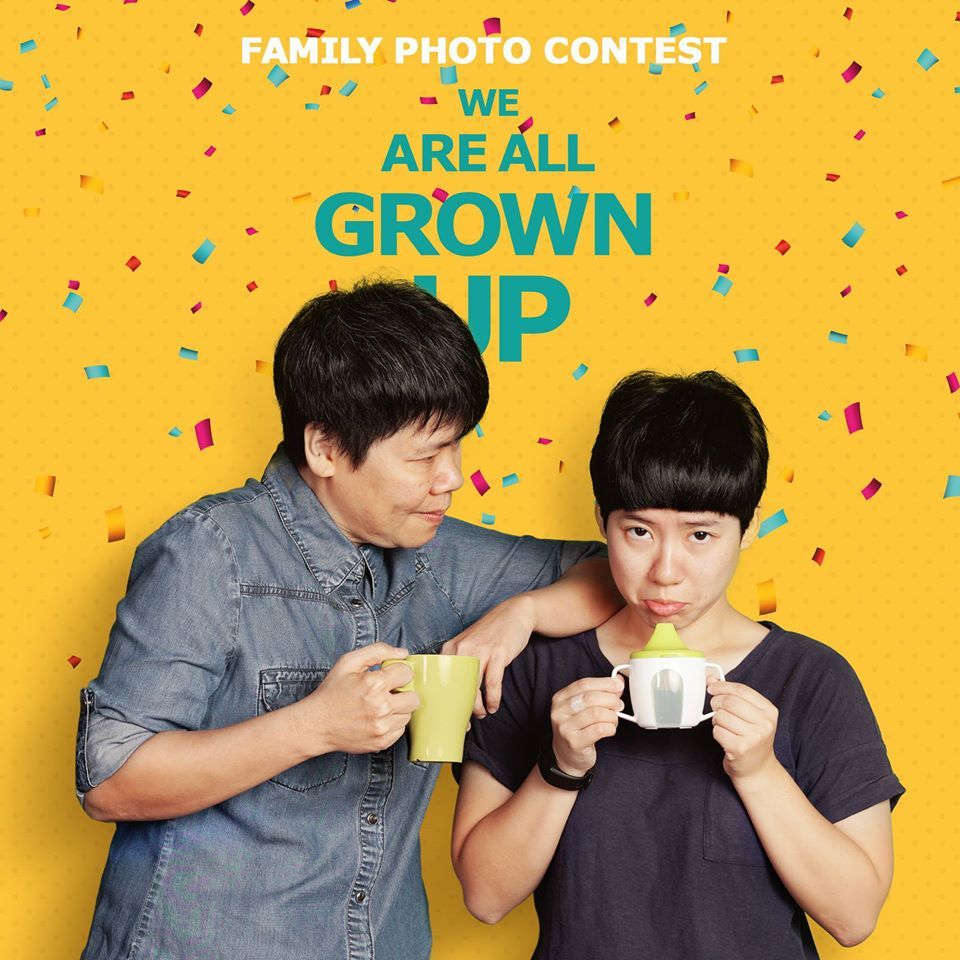 IKEA Malaysia 20th Anniversary Family Photo Contest Terms & Conditions
Before you join the IKEA Malaysia 20th Anniversary Family Photo Contest, please read our terms & conditions.
TERMS & CONDITIONS OF COMPETITION
These Terms and Conditions apply to all participants of the IKEA Malaysia 20th Anniversary Family Photo Contest. Participants who take part agree to and are bound by all the terms and conditions as stated below:
Who can enter?
Open to all Malaysians and Permanent Residents of Malaysia and anyone residing in Malaysia at time of contest except co-workers of Ikano Handel Sdn Bhd, its subsidiaries and affiliates, agencies or any company associated with the activity and Contest and/or the immediate family members of such persons. You will need to be 18 years old or older to enter.
How do I enter?
Go to either of the IKEA stores. Do note that our photo booth is only open 11am - 7pm everyday.
Walk to the photo booth at the entrance of both Cheras and Damansara stores.
Bring someone from a generation older or younger with you to the 20th Anniversary photo booth. Then take a photo with two IKEA products (provided at the photo booth) the young and the grown up version.
Receive your photo via email or snap a photo of your picture print out
Upload your photo to the contest post comment section for a chance to win IKEA gift cards.
What is the contest period?
The contest will begin on 14 July 2016 and end on 17 July 2016 2359hr MYT. Any submissions received after this time will not be accepted.
How do I win?
We are looking for the funniest pictures! The IKEA social media team will judge all entries and final decisions will be made at our discretion.
Can I submit more than once?
You may submit as many entries, however, you will only be able to win 1 prize.
What are the prizes?
We have total of 40 IKEA Gift Cards each worth RM100 up for grabs.
How will winners be announced and contacted?
We'll be announcing the lucky winners for on IKEA Malaysia's Notes on 18 July. You'll have until 24 July to respond with your personal particulars. If we don't hear back from you within that time period, we'll have to pick another winner. Winners will be contacted within their own personal entries. All prizes will need to be collected between 29 July - 26 August 2016 at both IKEA stores, Exchanges & Returns counter. Prizes not collected within the allotted duration will be forfeited.
PLEASE CAREFULLY READ THE PROVISIONS BELOW BEFORE PROVIDING YOUR PERSONAL DATA TO PARTICIPATE IN THE CONTEST. BY PROVIDING YOUR PERSONAL DATA PURSUANT TO THE STATUTORY REQUIREMENTS OF THE PERSONAL DATA PROTECTION ACT 2010, YOU ACKNOWLEDGE THAT YOU HAVE READ AND FULLY UNDERSTAND THE CONTENTS OF THE PROVISIONS AND YOU HEREBY GIVE YOUR CONSENT AS SET OUT BELOW.
By submitting your personal data via "Facebook" (which includes names, photographs, recorded audio/video, written communications and/or any other data attribute establishing the personal identity) you consent to Ikano Handel Sdn Bhd (IKEA Malaysia) collecting, using, disclosing and/or processing your personal data for the purpose of "IKEA Malaysia 20th Anniversary Family Photo Contest". During your course of dealing with us, we will process your personal data for the above mentioned purpose, including, to communicate with you, provide products and/or services to you, respond to your enquiries or complaints, provide you with information and/or updates on products, services and/or promotions offered by Ikano Handel Sdn Bhd (IKEA Malaysia), identify you (including publishing your name and photograph) when you participate in the contest organised by us and other purposes required to operate and maintain our business as set out in our Personal Data Privacy Policy (collectively referred to as "Purposes"). For more details, please refer to our "Personal Data Privacy Policy" as published on our website http://IKEA.my/pdpa