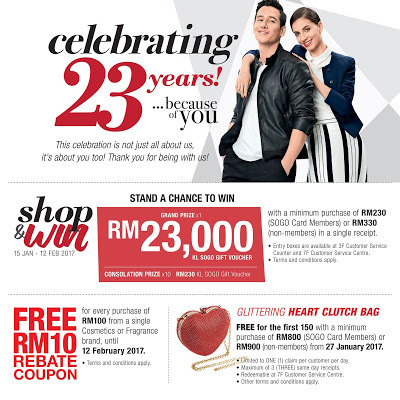 KL SOGO 23rd Anniversary Grand Sale
Don't forget to join us for our 23rd Anniversary Grand Sale until 12 Feb 2017.
Go crazy and enjoy! ;)
For our 23rd birthday, we've decided that the celebration should be all about you instead!
Because of you, we are stronger and better.
Here's to another year around the sun!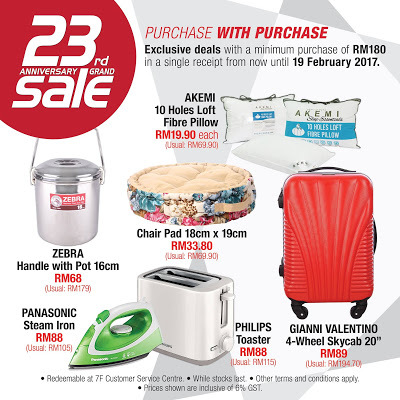 KL SOGO Sale Purchase With Purchase Promotion
Exclusive deals with a minimum purchase of RM180 in a single receipt from now until 19 February 2017.
---
This is a companion discussion topic for the original entry at
http://harga.runtuh.com/2017/01/kl-sogo-sale-free-rm10-rebate-coupon.html