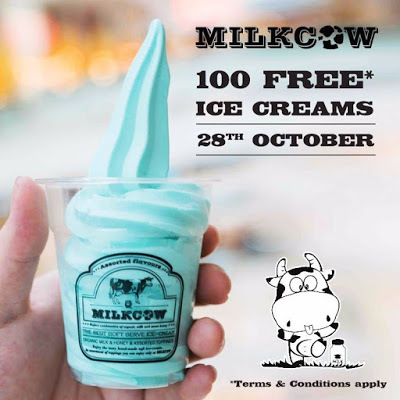 Milkcow Malaysia Free Sea Salt Ice Creams
We are humbled by all the feedback we got with the new sea salt flavour. Thank you guys :D :D
So in true Milkcow style, we are going to offer 100 free* cups of ice cream on the 28th October!
All you got to do is wear something blue and show up at either our Gardens or Pavilion store. Yes that is 100 a store. :)
Giveaway will start at 12:30pm.
Can't wait to meet everyone!
#milkcowmy
---
This is a companion discussion topic for the original entry at
http://harga.runtuh.com/2016/10/milkcow-free-ice-creams-gardens-pavillion-outlets-promo.html?m=0