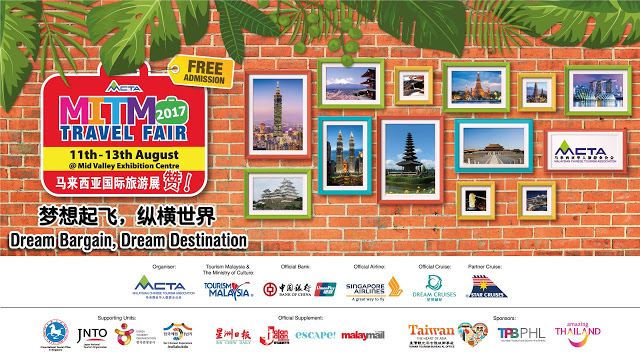 Malaysia International Travel Mart (MITM) Travel Fair 2017 Mid Valley Exhibition Centre (MVEC)
The highly anticipated MITM Travel Fair 2017 is back to bring you more destinations at the best rates! For the best travel deals and best savings, do visit us on the 11th - 13th of August 2017 at Mid Valley Exhibition Centre!!
From tons of free gifts to superb travel packages, we have something for everyone. Mark your calendar and see you there!
Free Admission 免费入场
年度最受瞩目的MITM国际旅游展 ~ 邀您「环游新,视界」.
多不胜数的超值旅游配套全都在这等着你! 喜愛旅遊的朋友们千万不要错过哦!
Link
---
This is a companion discussion topic for the original entry at
http://harga.runtuh.com/2017/07/mitm-travel-fair-free-admission-gifts.html