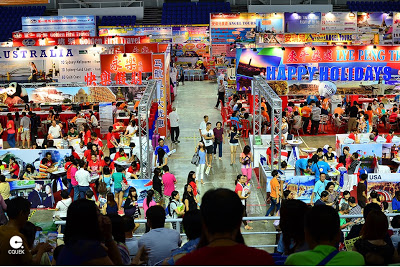 MITM Travel Fair 2017 Penang SPICE Arena Travel Packages Discount Promotion
Planning your next trip? The MITM Travel Fair is an anticipated annual travel event in Penang, where consumers can purchase flight tickets and travel packages at promotional pricing.
Visitors can expect more than 300 booths from tour agents, airlines and National Tourism Organisations (NTOs). There will also be special giveaways and lucky draws at the event.
Entrance is free.
Date: 8 & 9 July 2017
Time: 10am – 9pm
Venue: SPICE Arena
Come visit us in Penang MITM this weekend and find us at Spice Arena to purchase your dream holiday at those crazy travel vacation deals and packages.
Come talk to us on your travel plans and we will try our best to sort it out.
Link
---
This is a companion discussion topic for the original entry at
http://harga.runtuh.com/2017/07/mitm-travel-fair-free-admission-gifts-travel-packages-discount-offer-promo.html