Summary of the issues:
Dining bench broken from the middle wood plank due to a hole drilled for screw placement and poor quality assembly due to poor workmanship & carpentry.
Dining table not fully painted.
Chair sitting is wobbly.
Received dining set which consists of 1 dining table, 4 dining chairs and 1 dining bench for 2 person is not up to expectation as the chairs and tables assembled in my house was wobbly and the worker diverted the problem advised us to add the "chair floor protector" to make it stable. That was fine.

However, after few weeks of using the dining bench is found to be defect where the wood plank underneath the bench is broken once two of our relative sat on it. We have reported it, and they sent their workers to just replace the wood plank instead of the whole unit on August. A few screws dropped out from the bench and unable to secure it back properly.
Coming to September, even the replaced wood plank was broken again. From my thorough check for the whole dining set is flawed. The material used is not in good quality and the structure is not built to last. For example, the wood plank screw section drilled in the middle of the bench will weaken the bench thus caused the bench to break.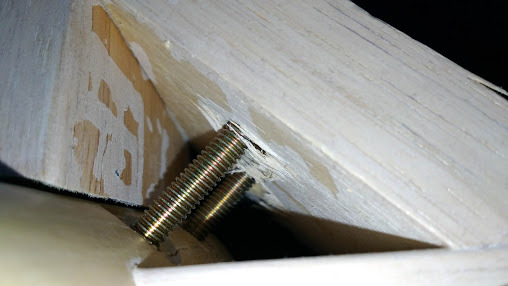 Just be wary of the quality by checking thoroughly even other company you're dealing with. Lesson learnt for me being a new buyer. I will raise the case to KPDNNK to settle the matter once ample of time given to the seller to respond by near end of November 2018.
I'll serve this post as my own timeline reference for KPDNNK to take action when time comes.
My advise:
Never buy from company that you can't find it reputable on the web.
Reject the item if you found it to be not up to your expectation.
Check every nook and corner for the workmanship to ensure the structure is firm (with screws secured and no chips on the wood) and not wobbly.
Further pictures for your review:
More photos…