Purchase Starbucks Merchandise FREE Starbucks Tote Bag (Minimum Purchase: RM68)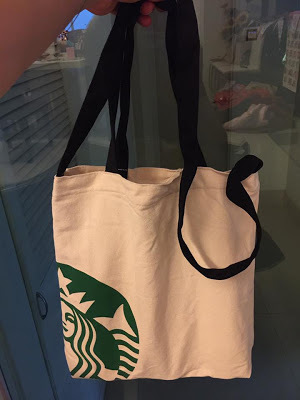 Free Starbucks Malaysia 18th Anniversary Tote Bag Promotion
Get a complimentary Starbucks Malaysia 18th Anniversary tote bag when you purchase any Starbucks Merchandise worth RM68 and above.
Free Starbucks Malaysia Tote Bag Promo Terms & Conditions
Applicable at all Starbucks stores in Malaysia except Tapah R&R Kiosk and Subway Lagoon Kiosk.
Not valid with other discount or promotion.
Redeemable while stocks last.
---
This is a companion discussion topic for the original entry at
http://harga.runtuh.com/2017/01/purchase-starbucks-merchandise-free-tote-bag-anniversary-promo.html