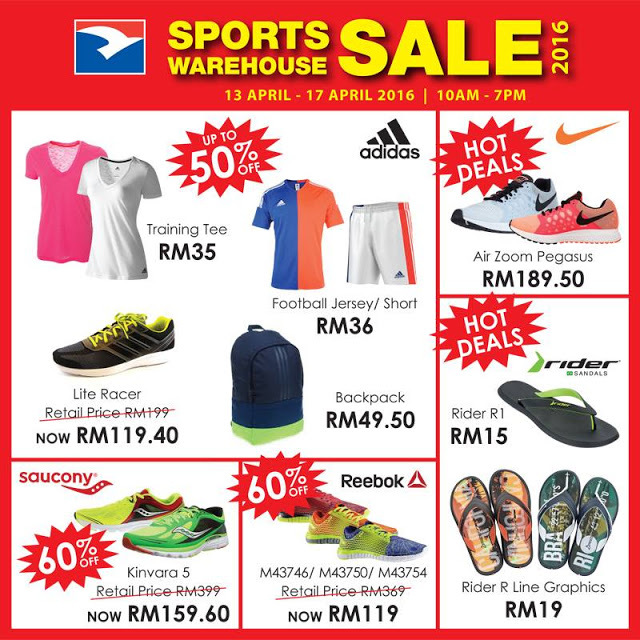 RSH Sports Warehouse Sale
RSH Sports Warehouse Sale 2016 is here! Be ready for MORE as we've more brands on board to join us this time!
Date & Time: 13 April - 17 April, 10AM - 7PM
Location: Lot 691, Kompleks Hamodal 5, Jalan Lagoon Selatan Off Jalan Kewajipan, 47500 Subang Jaya. (GPS: 3.064989, 101.594494)
Wonder what we have in-store for you this RSH Warehouse Sale? Here's a glimpse of some of the deals! Be ready for more!
NOTE: All items shown are on first come first serve basis.
---
This is a companion discussion topic for the original entry at
http://harga.runtuh.com/2016/04/rsh-sports-warehouse-sale.html