Toys R Us Malaysia Star Members' Day & Clearance Sale 70% Discount @ Pavilion Elite Until 2 April 2017 & Summit USJ Until 3 April 2017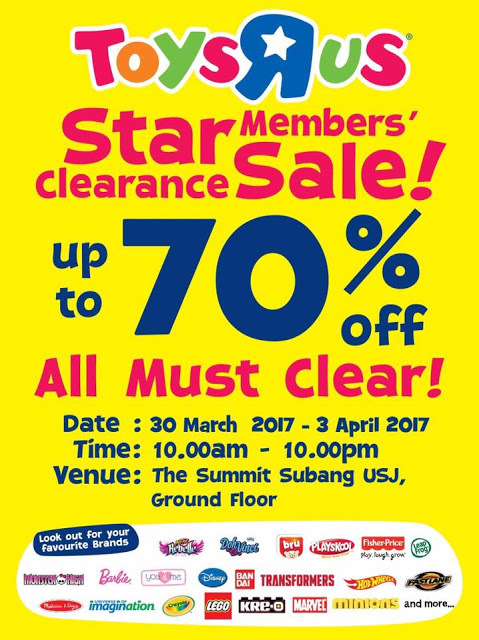 Toys R Us Malaysia Star Members' Clearance Sale Offer @ The Summit Subang USJ
Star Members' Clearance Sale is back! Come to The Summit Subang USJ, Ground Floor on 30 March - 3 April 2017 from 10.00 a.m. until 10.00 p.m. Be fast to grab the best deal ever, see you there!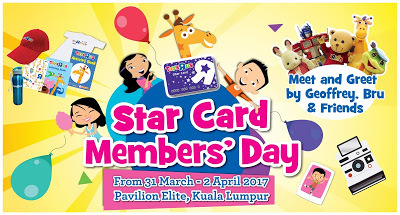 Toys"R"Us Malaysia Star Card Members' Day Discount Promotion @ Pavilion Elite
What's on for kids on weekend? Let's come to Tosy"R"Us Pavilion Elite for awesome activities and special offers on 31 March until 2 April 2017 (3 days only)!
Malaysia Freebies Samples Giveaway Malaysia Sale Discount Offer Deals Malaysia Promo Codes / Voucher Codes Malaysia Free Events Malaysia Free Mobile Apps and Games
---
This is a companion discussion topic for the original entry at
http://harga.runtuh.com/2017/03/toys-r-us-malaysia-star-members-clearance-sale.html?m=0