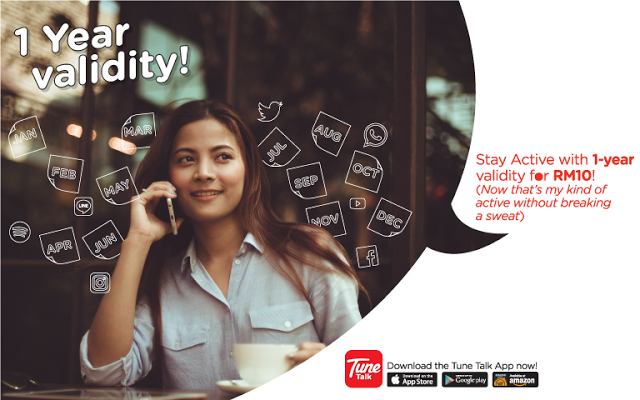 Tune Talk Stay Active One Year Credit Expiry RM10 Discount Promotion
1 Year validity, Now for only RM10! Easily keep your number valid for a whole year with our plan.
All you have to do is send an SMS to activate this service for RM10! (Previous promotion: Kekalkan nombor Tune Talk anda aktif selama setahun hanya pada RM28. Taip EXT dan SMS ke 2222.)
How do I do this?
Have RM15 minimum balance
Type EXT to 2222
Check received text message for confirmation
Note:
10sen per SMS sent to 2222
A minimum credit balance of RM15 is required to subscribe
Link
---
This is a companion discussion topic for the original entry at
http://harga.runtuh.com/2017/05/tune-talk-subscribe-1-year-validity-rm10-promo.html?m=0