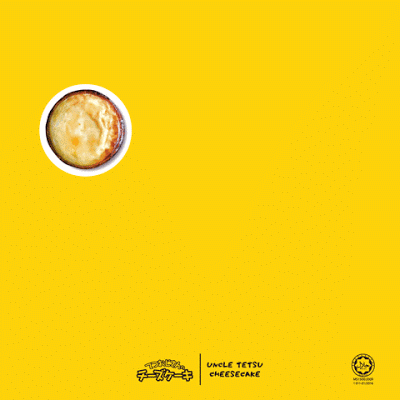 Uncle Tetsu Cheesecake Malaysia Kurimi Cheesetarts Buy 5 Free 1 Promotion
Good news to all Uncle Tetsu Cheesetart lovers, the most demanded promotion is back!!!
Uncle Tetsu is offering Buy 5 FREE 1 promotion, purchase 5 Uncle Tetsu Kurimi Cheesetarts and enjoy 1 additional tart for FREE!!!
Promotion valid from 14th February 2017 to 28th February 2017.
Uncle Tetsu Cheesetart Buy 5 Free 1 Promo Terms & Conditions
This promotion is valid from 14th February 2017 to 28th February 2017.
You may have different flavoured Cheesetarts in one box (5 pieces), the FREE Cheesetart must be of original flavour only.
This promotion is applicable to all Uncle Tetsu outlets nationwide except Uncle Tetsu Cheesecake Ipoh Parade Mall.
First come first serve basis. While stocks last.
All Uncle Tetsu's cakes are baked freshly. Therefore, in any circumstances if the cakes are still in baking process, kindly wait in line for your cheesecake purchase.
Uncle Tetsu Management reserves all the rights to forfeit or alter any terms and conditions including cancelling the promotion without prior notice.
Link
---
This is a companion discussion topic for the original entry at
http://harga.runtuh.com/2017/02/uncle-tetsu-kurimi-cheesetarts-buy-5-free-1-promo.html