You Are Entitled To These Privileges If Your Flight Is Delayed Or Cancelled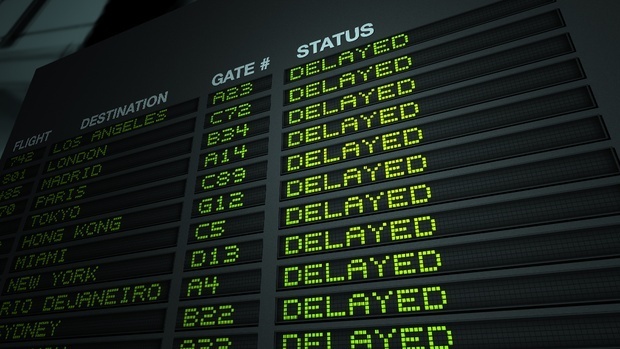 Anyone who's ever encountered a flight delay will definitely understand the frustration of waiting for hours with little to no updates from the airline, especially when the flight eventually gets cancelled.
On the plus side, are you aware that airlines in Malaysia are legally obligated to offer passengers certain privileges in the event of flight delays or cancellations?
Section 12(1) of the Malaysian Aviation Consumer Protection Code 2016, gazetted in July 2016, dictates that operating airlines have to provide "compensation and care" to passengers affected by a flight delay or cancellation in addition to providing an explanation as to the reason of such events and suggesting possible alternative transport.
However, the airline may not be obligated to do so if they can prove that the delay or cancellation is caused by unavoidable circumstances such as cases of war, weather conditions unfavourable for flight, security risks, unexpected flight safety shortcomings, and strikes that affect airline operations.
It should be noted, however, that the privileges granted are subject to certain conditions:
1. Flights delayed for two hours or more
Passengers should be offered, free of charge and in a reasonable amount in relation to the waiting time:
(i) Meals and refreshments
(ii) Limited telephone calls
(iii) Internet access
2. Flights delayed for five hours or more
Passengers should be offered, free of charge:
(i) Hotel accommodation in cases where flights are delayed overnight
(ii) Transport between the airport and place of accommodation
3. Flight cancelled
Passengers should be able to choose between:
(i) Reimbursement of the full costs of the ticket at the price at which it was bought, (including taxes and fees) within 30 days, for the part(s) of the journey not made and the part(s) already made if the flight no longer serves any purpose in the passenger's original travel plan; OR
(ii) Re-routing, under comparable transport conditions, to their final destination at the earliest opportunity or at a later date at the passenger's convenience (subject to seat availability) at no extra charge.
So do take note of your rights the next time you fly.

The Malaysian Aviation Consumer Protection Code, which was introduced by the Malaysian Aviation Commission (MAVCOM) to protect the rights of air travel consumers, can be found in full here.
Source: Says