Pizza Hut Wow Take-away New Flavour: Pizza Boom / Pizza Bakar aka Burnt Pizza?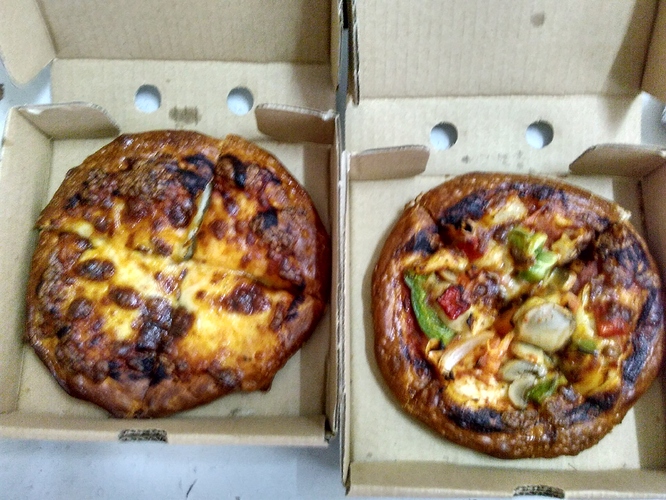 Pizza Hut Boom / Pizza Bakar aka Burnt Pizza
Aroud 11AM today we ordered 2 takeaway personal pizzas - 1 hand-stretched Vegie Lover and 1 hand-stretched Deluxe Cheese at a Pizza Hut outlet in a shopping mall. Then we went home eager to eat the pizzas as our lunch. When we opened them at home we were shocked with the quality control @ Pizza Hut Malaysia. How could these over-burnt pizzas be given to customers? We immediately disposed these overcooked / burnt pizza and totally disappointed with this particular Pizza Hut takeaway experience.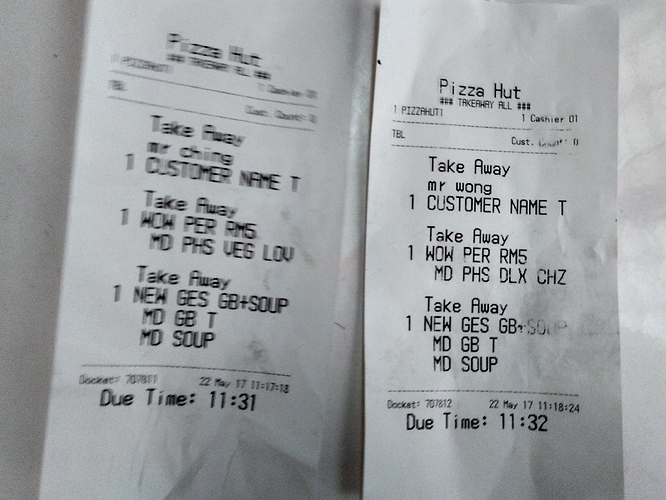 Pizza Hut Wow Take-away Order Receipt