So many malls, so few shoppers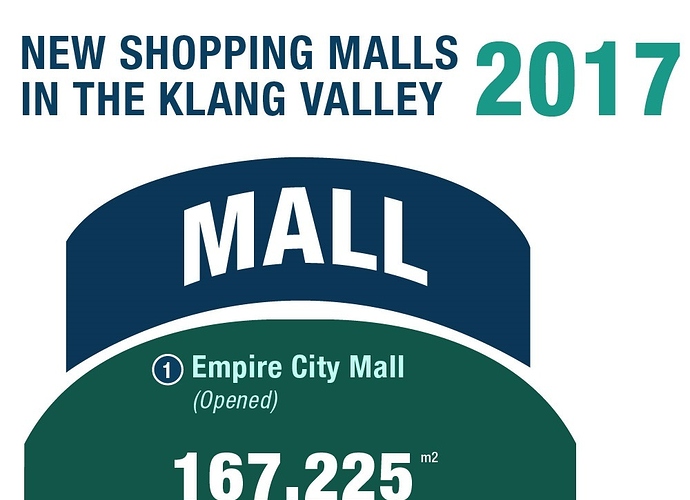 JULIAN Oh, 40, used to be a mall regular. The marketing consultant visited Subang Parade, a suburban mall, every week for groceries but in the past few months, the trips have been reduced to once a fortnight.
For Oh, the rationale is simple. "I have cut my spending because petrol prices, my mortgage and grocery bills have gone up significantly."
Leann Jamaluddin, 25, is another shopper rethinking her mall habit. The freelance writer, who used to just "hang out" at malls, only goes to 1Utama in Petaling Jaya when there is a sale or for a spot of window shopping.
"I usually go to malls when there's a sale or when I need to buy shoes or undergarments.
"Sometimes it is to watch movies, which is only on a Thursday when there is a buy one, free one promotion for certain cardholders."
Mall glut
The changing habit of consumers like Oh and Leann spells trouble for malls nationwide as they grapple with a glut of retail space and belt-tightening shoppers.
There are 255 malls in the Klang Valley alone and 14 more are set to open this year despite the gloomy outlook.
A retail expert, Henry Butcher Retail managing director Tan Hai Hsin, said malls are facing hard times as the market softens with many malls facing plunging foot traffic.
Many retailers are also cautious about business expansion. "It will be a challenge for shopping malls to fill up their retail lots upon opening," said Tan, who has been tracking malls since 1995.
"With the current market condition, it is good if a mall can open with 80% occupancy rate in the first month."
Tan said at the end of 2016, there were 255 malls in the Klang Valley (Kuala Lumpur, Selangor and Putrajaya) with total retail supply of about 68.2 million square feet.
"The average occupancy rate of these malls was 79.9% in 2016. The 14 malls expected to open this year will have a total net floor area of 6.3 million sq ft."
Nine malls were slated to open in 2015 but delayed their plans. The largest mall to open this year is Empire City Mall (167,000 sq metres of net floor area).
Tan said: "This mall was supposed to open in 2015 but delayed it several times. Anchor tenants include Parkson, CJ CGV Cinemas, an Olympic-sized ice skating ring and a large bowling alley."
Weak consumer demand
Leann, the writer, said she was cutting down on dining out and has resorted to using cheaper beauty products.
"Each time I pick up something at the mall, I look at the price and think 10 times before buying.
"We are not only burdened by debts and loans but other commitments as well like savings, insurance and supporting my family," she said.
Physiotherapist Kiran Sam Raj, 30, is another consumer reining back his spending. He said he had cut down his expenses by nearly 50% to tackle the rising cost of goods and services.
"The amount I usually spend doesn't seem to go far these days. Now I only buy essentials such as toiletries.
"I've also started to look out more for promotions and sales. Prices of goods keeps increasing but our salary remains the same."
Tan said the key challenges for mall owners this year would be reduced consumer spending, rising operating costs and tenant acquisition.
"Retail spending has not recovered to pre-GST levels," he said, referring to the goods and services tax which came into effect on April 1, 2015.
Things are not expected to improve in the next six months.
Freebies to lure tenants
"Mall owners are also facing higher operating costs (air-conditioning, security, cleaning and staff), yet they are not able to increase rental rates.
"As for tenants, the weak market is preventing many national chain retailers from signing leases in the malls."
Mall owners are wooing tenants with monetary incentives, Tan said. They are offering lower rentals, longer rent-free period and subsidised renovation costs to attract reputable tenants to open shop.
Tan, however, dismissed the notion that retailers were fleeing prime malls for "affordable" locations.
"There is no such trend. Retailers want to operate in malls with high shopper traffic. They would rather pay more to operate in malls with high volume. They will not move to a mall with 50% lower rental where there is no shopper traffic."
Vito fitness equipment and Sun Paradise swimwear apparel senior manager Favian Ong said there has been a decline of 10%-15% in sales since the first quarter of 2016.
"There are generally fewer visitors to the malls. Another factor is that the malls are scattered and shoppers have too many options," he said.
Ong said shoppers were also more cautious in their spending and more people would rather save than splurge on unnecessary items.
"We don't expect to see much sales in the next two quarters. Our profit has remained flat. Hopefully, by Christmas this year, we will see better sentiment," he said.
Ong, who manages 20 outlets, said his company might close two outlets if the numbers do not improve.
"We will monitor the outlets and as long as the inflation rate and our overheads don't increase, we might pull through.
"Another thing is that we have to compete with online stores. We don't foresee the malls doing well."
Shoeville owner Pauline Foh said malls were experiencing less footfall because there are too many malls and the options for shoppers are vast.
Foh, who has been operating her ladies' footwear shop in Bangsar Shopping Centre for the past seven years, said sales had dropped by 10% in the last year.
"I have been servicing a regular set of clientele for many years. To compete in the current market, I have taken my business online," she said.
Online shopping threat
The other competition for malls is online shopping. But Tan said it was too soon to pronounce the demise of malls.
"Yes, more retailers are setting up online stores. Yes, more Malaysians are shopping online. This is not only happening here, but around the world.
"Amazon is one of the largest online grocery retailers in the world. But they have just set up Amazon Go (physical stores) in the United States.
"Furthermore, Homeplus (Tesco in South Korea) set up virtual grocery stores in airports (the United Kingdom), bus stops and subway stations (South Korea) several years ago. These are physical places.
"Alibaba is one of the largest online retailers in the world. Recently, they became owners of physical stores in China – Suning (electrical & electronics chain store) and InTime Retail Group (department store chain)."
One of the most important factors behind a successful mall is a single landlord owning all the retail lots, not large numbers of individual owners, said Tan.
"The malls are managed by a team of professionals. They are proactive and responsive to changes in the retail market and consumers' shopping behaviour and patterns."
Sunway Malls and Theme Park chief executive officer H.C. Chan said malls were no longer functional space.
"It has become increasingly experiential due to higher consumer expectations and lifestyle changes. At Sunway Malls, we recognise this is an important facet to continue to be relevant.
"While in the past, experience may come from architectural or hard features of the mall, the reality is that experience should permeate all touch points of the mall, both hard and soft aspects," he said, adding that providing a total "brand experience" was the biggest challenge. – March 31, 2017.
Source: The Malaysian Insight