Genting Awana Skyway (formerly known as Sri Layang cable car), Malaysia first skyway built in 1977, ceased its operations since 1 April 2014 to make way for the construction of an all-new cable car system due to reopen in 2016. The all new Genting Awana Skyway Gondola will begin its operation very soon.

Resorts World Genting: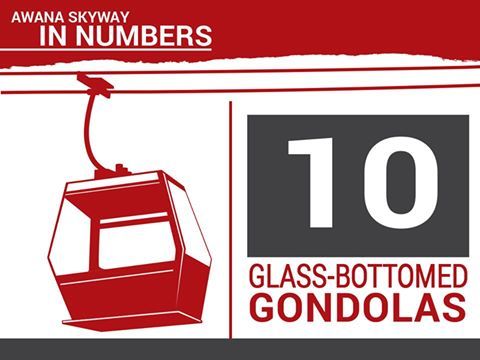 Hi fans, we have some exciting news to share with you! Our new cable cars will begin operation soon, but until then tune in to us everyday for #AwanaSkyway Fun Facts!
Here's Fun Fact #1, there'll be 10 Skyway Gondolas which are fully equipped with glass-bottoms so that you can clearly view the beautiful surroundings. Which means 10 times the selfie fun!
Are you excited to take a selfie in our glass-bottom gondola?
<3 if you are !
Resorts World Genting: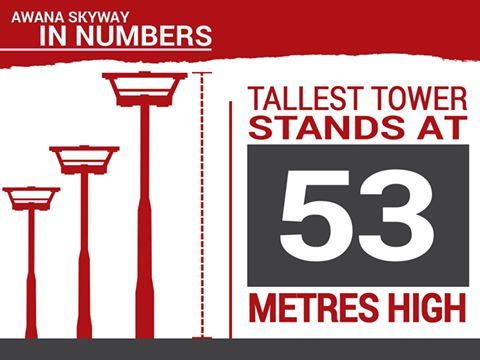 Fun Fact #2: Our tallest tower for our new #AwanaSkyway stands at 53 metres high which is around 5,300 centimetres tall! Adrenaline junkies, are you excited?
Resorts World Genting: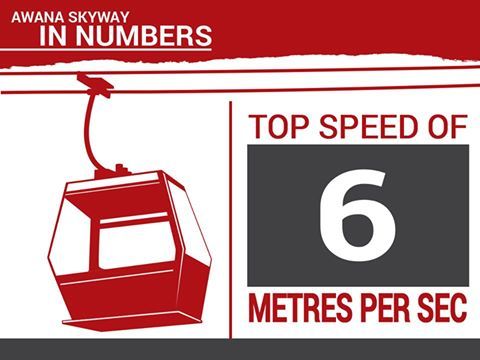 Fun Fact #3: Zoom zoom, no such thing as traffic in the sky! #DidYouKnow that our new #AwanaSkyway can achieve a top speed of 6 metres per second? Don't forget to get those cameras ready to record your experience!
So how many metres do you think it can travel in 1 minute? Share with us!