MyDigi App Free 1 GB Internet Data Quota Scam / Customer-Deceiving Charging Practice

I received 1GB Free Internet through MyDigi App last week for my Happy Prepaid and the free 1GB internet quota was supposed to end 8AM today (26 April 2017). However, yesterday night (25 April 2017) I used it to watch some videos on YouTube and exceeded the free quota and was charged until my balance became RM0.00.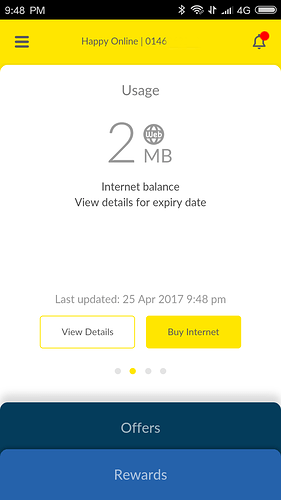 As you can see, from my MyDigi mobile app, I could still see that the Free 1GB Internet data quota has 2MB left and would only expire the following day.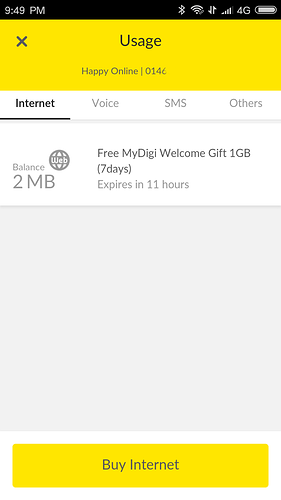 This is totally scam and deceiving as I only plan to use up the free 1GB quota. However I did not receive any SMS notification nor was my internet stopped after exceeding the free 1GB quota. Instead I was being charged exorbitantly without any notification until my balance reached RM0.00 where my Internet then stopped.
Digi refused to provide immediate refund even though this has been reported to them. Now my only hope is for MCMC to take action against this unlawful practice which is totally deceiving and cheating regular Digi customers with false advertising scam.